5centsCDN In India: Breaking Boundaries with Exceptional Content Delivery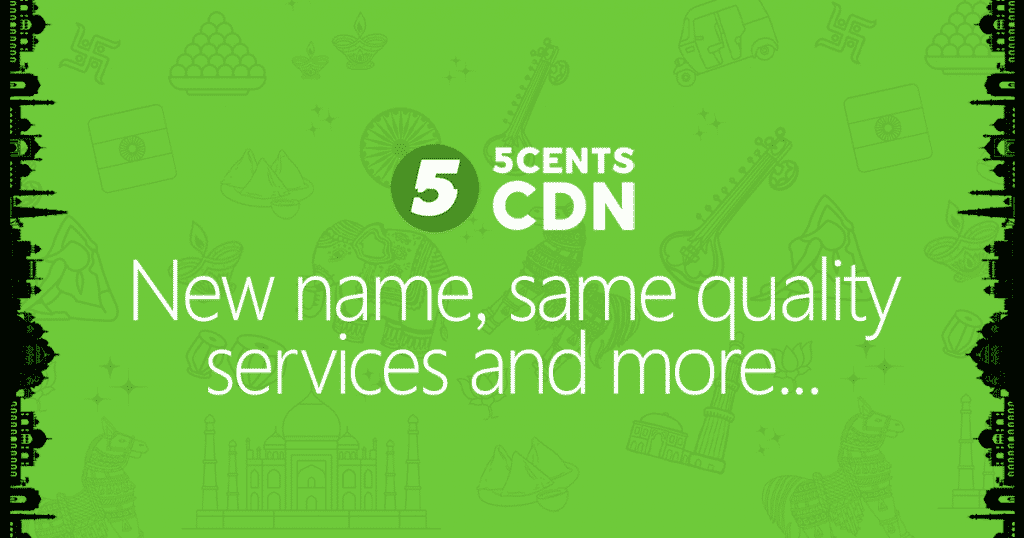 After seeing huge success in this part of the globe, 5centsCDN has spread its wings and land in India. Without a doubt, India is one of the leading countries when it comes to information technology, content creation, and delivery. Furthermore, the market is expected to grow to double its current size by the end of next year. 5centsCDN is dedicated to providing an exceptional platform for emerging businesses at a market competitive rate.
Before getting deep into why a reliable content delivery platform is essential for successful broadcasting, how about we get a hang of things by covering some basics?
5centsCDN Inc. (Canadian Incorporation) has been providing technology solutions to WebMobi Networks in the past. Unfortunately, due to some unforeseen circumstances, WebMobi Networks has decided to conclude its operations in India. In light of continuous service, we are inviting existing clients to choose 5CENTSCDN TECHNOLOGIES INDIA PRIVATE LIMITED.
The terms and conditions remain the same, except the Indian taxes and other related factors will be applicable.
Kindly note the change in banking details.
5centsCDN has enabled Razorpay with the most extensive set of payment methods for your convenience such as:
Domestic and International Credit & Debit cards
EMIs ( Credit/Debit Cards & Cardless)
PayLater
Netbanking from 58 banks
UPI and 8 mobile wallets.
Also, your bill payment is going to be super easy! For more information, you can visit the website here.
New Banking Details:
Account Number: 091905003084
Account Holder's name: 5CENTSCDN TECHNOLOGIES INDIA PRIVATE LIMITED
IFSC Code: ICIC0000919
Bank Address: ICICI Bank Ltd, Cochin Portals, X 110 C, Seaport Airport Road, Kakkanad, Kochi. 682 037
In the upcoming months, please expect some changes regarding customer support email IDs. Currently, Live chat is available ( in English), and others depending on the agent's fluency in that particular language.
Support: help-in@5centscdn.com
Billing: pay-in@5centscdn.com
Sales: buy-in@5centscdn.com
Customer Support: +91 85889 08367
The new control panel login will be available here.
For more assistance, visit here for step by step guide:
We are not making any URL changes at this point. However, clients will be able to use the old CDN URL until 31st May 2022. We request all clients to consider changing or updating their CDN URL to the new CDN hostname that is available in the control panel.
Pros:
Enable MultiCDN Support with 5centsCDN India
Installation of more POPs
Availability of Akamai Network Option
Installation of Live Chat Support
Availability of less than 23 ms response time
Cons:
Need to change the URL from all websites and applications
Overall, with all these benefits, 5centsCDN offers 24/7 support and assistance if you need assistance in any matter. Feel free to reach out via email or chat.
Try our CDN today, to get a free account. 7-day demo account with no obligation and credit card!