Simulcasting: The Ultimate Guide to Multi-Destination Streaming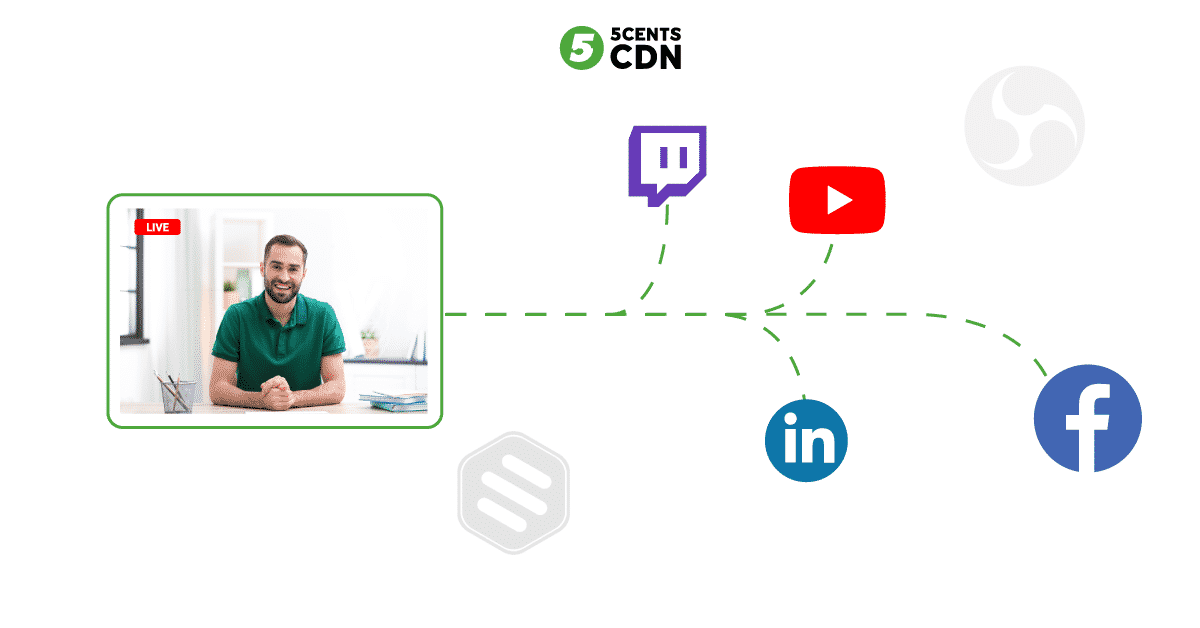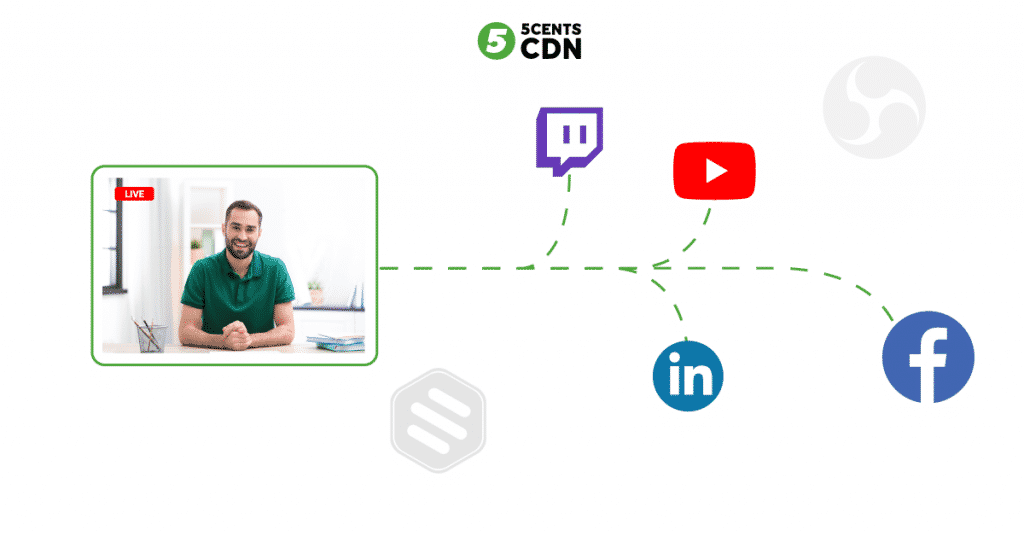 Simultaneous broadcasting, popularly known as simulcasting, is broadcasting simultaneously on multiple channels. Initially, the term referred to radio shows that broadcasted simultaneously on different stations. Currently, it describes a live stream on several platforms simultaneously, such as live events, speeches, sporting events, and entertainment content. Content creators use various social media platforms simultaneously to reach all their followers conveniently.
How Does Multi-Destination Streaming Work
There are several ways one can simulcast their live stream. The common ones are using the simulcast software or share codes that video hosting managers generate. The technical aspect gets influenced by the user's preferred method. If one is doing a live stream over the internet and over-the-top technology is required. It's also straightforward to broadcast videos on several platforms over the internet.
How to Stream Simultaneously to Multiple Platforms
There are three main ways one can live-stream simultaneously, including using an encoding software setting, simulcasting software solutions, and using a share code. The three methods vary a little in terms of their functionality. The one you prefer to use will be dependent on the social platform you choose for the streaming. Don't forget to select the best CDN to help you distribute your content. The right CDN helps you have a smooth live stream experience that will enable you to share your content with the audience in the best way possible.
How to Live Stream from OBS
The Open Broadcaster Software is a live streaming tool that allows one to simulcast streams. It comes with additional tools used for mixing and editing the content while recording. It will enable you to add filters and automatic corrections.
Simulcasting With Switchboard Live
To successfully use the switchboard live, one should connect their account to Dacast then link the account to their preferred platforms. To join the Dacast to the switchboard, you have to copy your API key, open the switchboard to add the Dacast channel as the destination, connect your preferred platforms, and set up the RTMP server.
Tips for Successful Multi-Destination Streams
There are a few things that if kept under consideration, the streaming can be of extremely productive use and CDN proficiency.
1. Test in Advance
It's best to test the various platforms you are planning to use beforehand. You will know which platform might be problematic, and you can redirect the viewers.
2. Monitoring
Have someone monitor all the platforms during the simulcast to ensure any problem is detected and dealt with quickly.
3. Notify the Audience
Prepare your audience in time so that they can join the cast when it starts on the platforms that are most conveniently accessible to them.