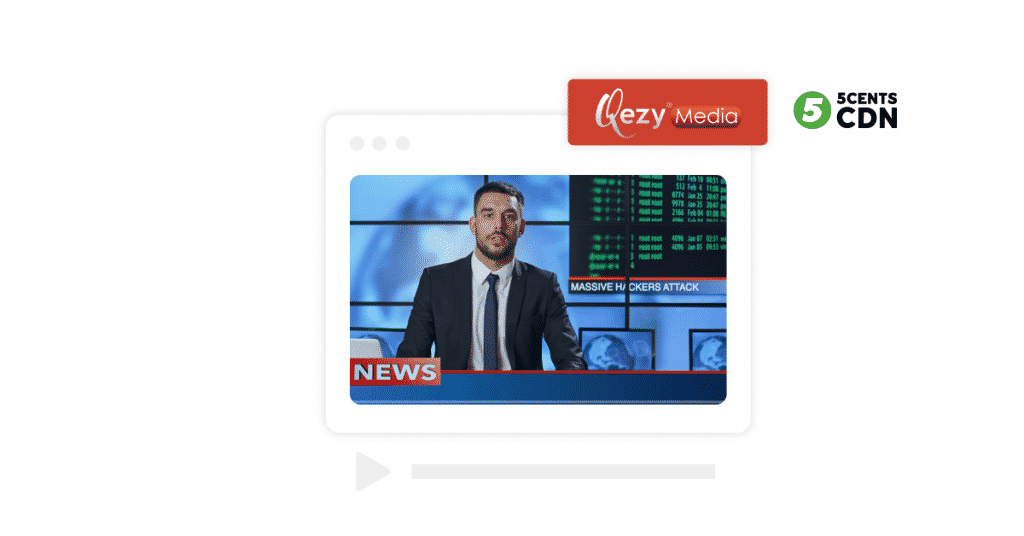 Qezymedia is a business solution provider that aims to fast-track your digital transformation. Srinivas Reddy Katta, the Managing Director, when talks about his experience with 5centsCDN, mentions that Media Distribution using cloud CDN service is what his company had been looking for. Their search ended with 5centsCDN as we offered Qezymedia the technology that Out-Performs Satellite Distribution at 30% of Cost.
All other content delivery networks they had tried didn't sit well with Mr. Katta's high expectations as the satellites are expensive and inflexible.
"Small broadcasters and content providers cant afford Satellite, Cost, and Setup"
For medium-level businesses like this one, CDN Best Alternative is the one that offers services fulfilling all your needs and your customers' requirements.
As far as the 5centsCDN is concerned, market competitive cost and convenient Setup is what made Qezymedia choose us over others. After trying multiple Local CDN players, they finally landed on 5centsCDN and decided to stick with it because of the content delivery network powered by Akamai at a much affordable cost and quality distribution.
It took them 3 months to test our services by using POC and contacting the technical team, and they only hopped on board with us after making sure that it was worth their time, efforts, and money.
When asked about the measurable benefits Ideabytes has seen after using 5centsCDN, Mr. Katta mentioned
"Quality, Cost, Flexible Packages, Reselling Package using own brand"