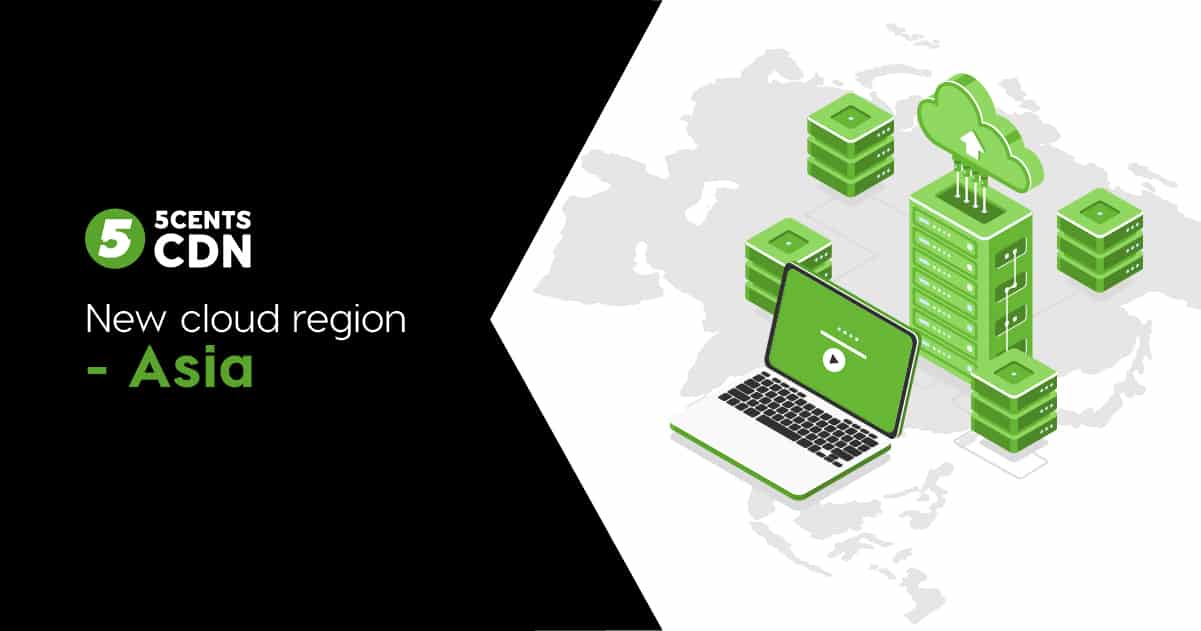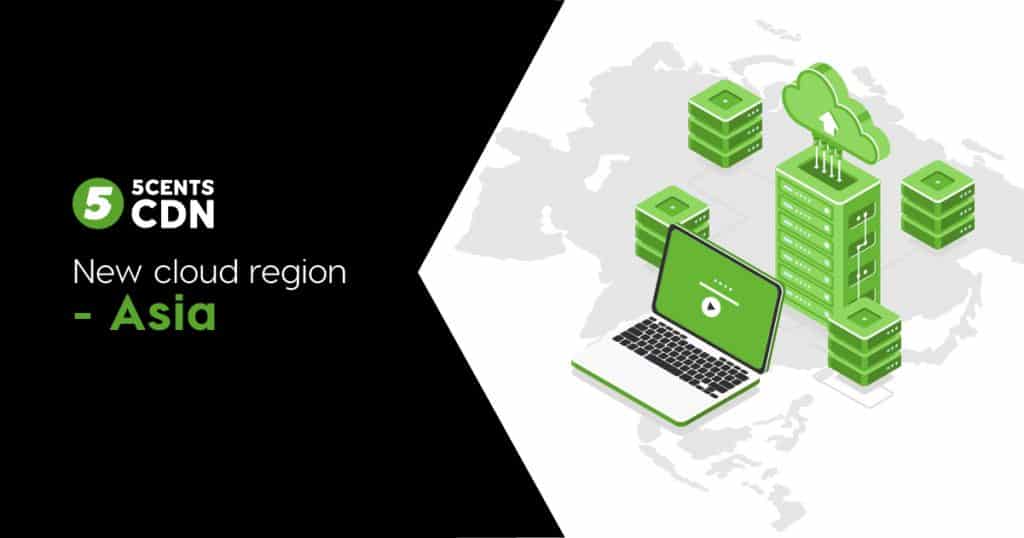 Working constantly towards making things smooth and better when it comes to faster cloud data upload speed, content delivery, and viewing experience, 5centsCDN takes pride in keeping its promises. New Cloud Region – Asia is an example of how we took one step further towards customer satisfaction and offering a better CDN experience. Not only do we come up with upgrades in our existing services, but also introduce new, exciting and faster ways to deliver the content to multiple locations with all the ease and efficiency in the world.
What's New?
The key to moving forward with the constantly evolving technological trends is to unlearn the things we had been doing in the past and update them as per the modern needs and requirements of targeted audiences. Keeping that in mind, the New cloud region – Asia is another step in that direction. Although we really hope that you're enjoying your uninterrupted streaming experience, here are some exciting updates that you should consider opting in for to ensure that your audience has the best cloud data upload speed alongside an unmatched and lightning-fast, uninterrupted viewing experience.
Latest Updates
Just a little heads up! The team at 5centsCDN is back with some exciting and useful upgrades that you may find interesting, check out the list;
New origin shield
The new origin shield for the pull zone is the kind of addition that basically means that we have added an extra caching layer that will ultimately reduce the load on your origin server and accelerate the distribution of your content from the origin server to our edge servers.
Better uploading speed
Dealing with content delivery can be a bit exhausting when you constantly have to worry about the slow uploading speed of the content. It can make your work twice as hard. With this upgrade at 5centsCDN, you can experience improved uploading speed throughout the Asian region.
3 x data replication
Last but not the least, where our competitors are replicating the data in just limited locations, we offer global 3 x data replication. This update not only offers better application reliability and transactional commit performance but also guarantees data durability.
Robust data recovery in case of any interruption of an unfortunate event is one of the best features that come with data replication at 5centsCDN.
Final verdict for cloud region
We understand that living in a constantly evolving broadcasting industry world can be a bit overwhelming. Apart from that, the extensive broadcasting options available in the market are not making things easier. The aim at 5centsCDN is to offer a one-stop solution that is suitable for everyone across the board without any hassle. All you need to do is, opt-in for our services and forget about the rest. Let us figure out your business needs and the best way to fulfill them.