How to Switch To 5centsCDN?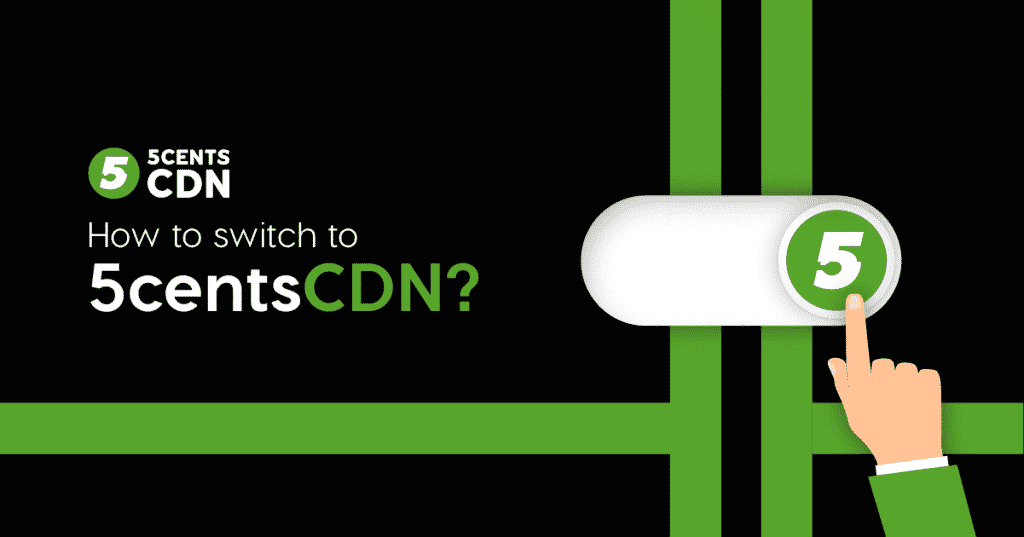 Need To Switch Your CDN Provider?
Let's migrate to 5centsCDN. Switching a CDN provider is not like moving from one hairdresser to another. It's complex and should be thought through. Ask yourself this question: what is it that you're looking for in an ideal CDN provider?
What's Your Budget To Switch CDN?
Is your current CDN provider ripping you off? Look up your bandwidth with your hosting provider and compare it with 5centsCDN. We offer easy billing with no hidden charges.
Custom CDN Plans
You don't have to opt-in for services that you don't need. Our experts will help you find the right plan for you that sits perfectly well with your business requirements.
Overall Performance
Our free trial period helps in evaluating the overall CDN performance so you can compare it with your current provider. A fast, sturdy and uninterrupted content delivery is ensured at 5centsCDN.
Here's your step by step guide to Switch your CDN Provider
Pay close attention to all the details because each CDN is different when it comes to default cache, Gzip, or Query strings.
To avoid any kind of unpleasant surprises, it's better to test the new CDN before moving to full production.
You may have to provide an SSL certificate, CA bundle, and private key.
In some cases, you will have to approve adding your hostnames to an existing CDN-managed SAN certificate.
For easy and effective rollbacks, reduce the DNS TTL to a few minutes.
The new CDN origin may see a traffic spike hence be prepared.
Be vigilant for 4xx errors or even 5xx errors that could mean that the content is misconfigured or something's wrong with the origin.
Contact 5centsCDN Support To Switch CDN
Don't sweat over disrupted services, our skilled and highly dedicated team is at your service 24/7.
24/7 Live Support
No worries if you can't figure something out regarding our features or services. Our dedicated and highly professional support team is ready to help you at all times.
Social Media Channels
Join us on our highly interactive and informative social channels for constant updates where we engage in productive conversations about all aspects of content delivery.

Slack Channel
Communication is the key! Stay in touch with our team through an active slack channel, in case you need help with anything regarding our services or features.