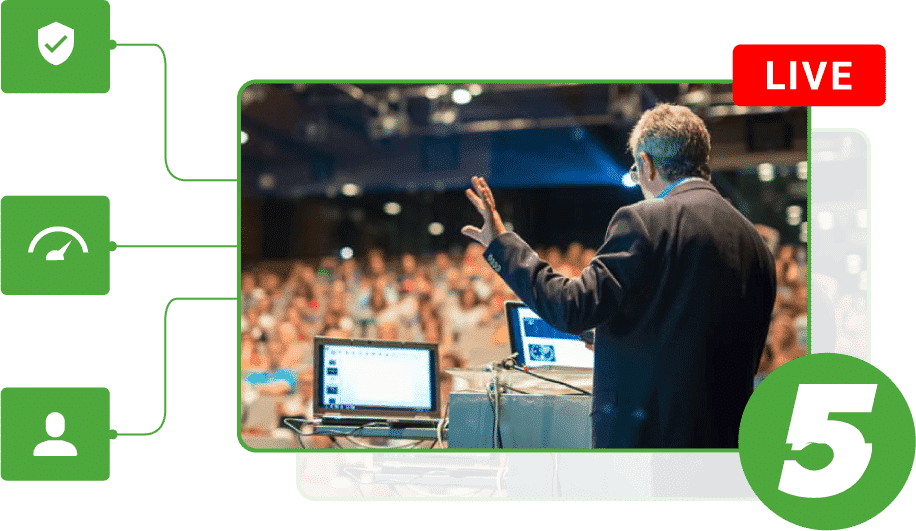 Chris Cairns is the owner of CMS Production.
In order to provide efficient services to an increasingly diverse audience, Chris was looking for an effective content delivery network for his company. A high-quality user experience and a reliable CDN partner were essential for REMI Livestream Production.
An affordable, remote broadcast solution was required that could rise to the challenges and match the same energy as CMS Production. The main areas of concern were cost-prohibitive issues that made Chris consider a more productive and advanced solution.
Vimeo and Wowza were the platforms that Chris had in mind for the live stream production and 5centsCDN helped him achieve that goal by offering a wide variety of advanced features, at a competitive and reasonable price.
Following the exploration of features, products, and services that 5centsCDN has to offer, it didn't take long for CMS Production to hop on board.
"I instantly made the final decision of opting for 5centsCDN services!"
We were able to provide CMS Production with an extraordinary streaming experience with a 100% uptime since then. Since this partnership, CMS Production has seen a huge spike in its measurable benefits such as Scalability and Reliability.