Best Platforms for Live Video Streaming Your Church Services in 2021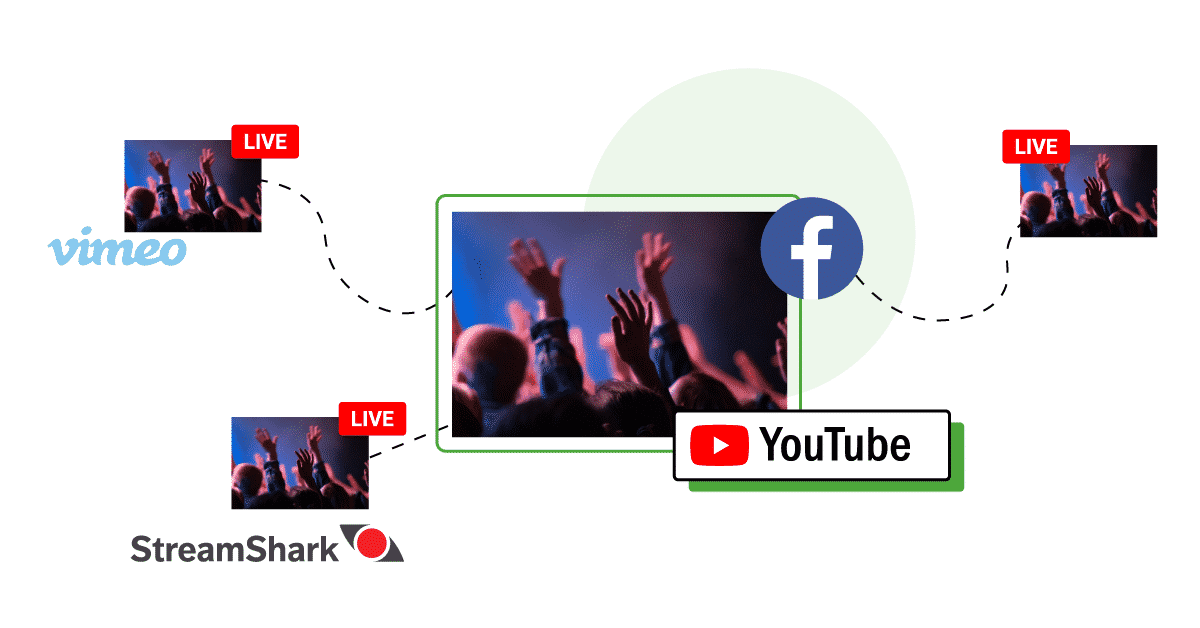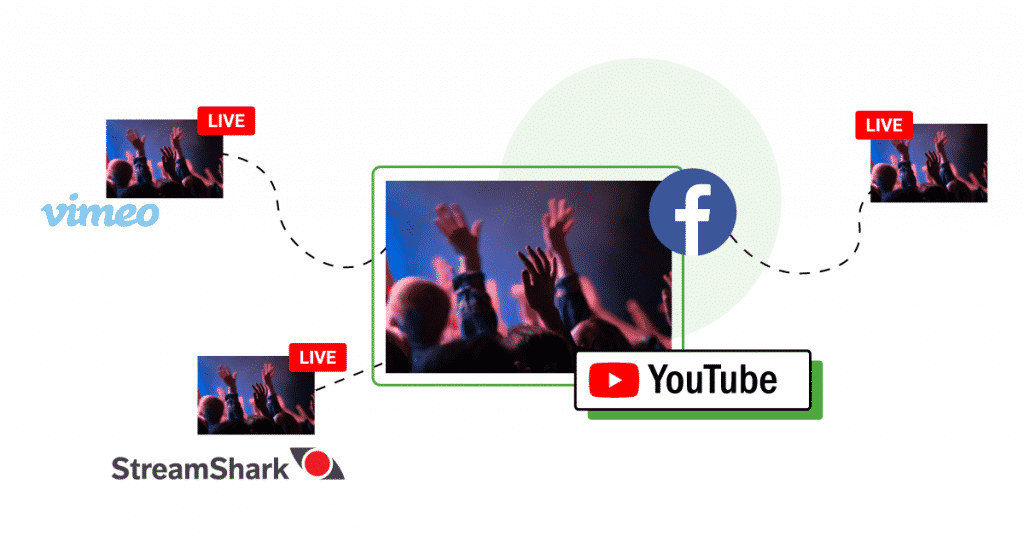 Over the past little whole, we have witnessed that the whole world is facing a pandemic that is currently at its Peak. Covid-19 has badly affected all the working of the world. One might believe that it's only been businesses that have seen the worst of the times during this pandemic but to their surprise, Churches have also stopped the prayer gatherings. It was the sensible thing to do in order to stop the spread of the disease.
Modern problems require modern solutions hence, to engage people in prayers, Church services are shifting on digital platforms. Record number of Live video streaming of online church service has been seen on digital platforms throughout the world in 2021. Although, the churches have been doing great, however, there are still a lot of things that have to be done to make the live video streaming of online church service successful, convenient, and more common for the times to come.
Before live-streaming check these factors:
Before starting live video streaming of the church one has to ensure the presence of the church on digital platforms like youtube, Facebook, or website because the live streaming cannot become successful if there's no platform for the followers to reach out and watch the live streams.
Before going live, check the website's availability or performance and the followers' email list must be organized so they can be notified in advance.
Live video streaming for the online church services can only be excellent when you make all the arrangements efficiently such as the lightning, picking the right music, getting the right camera, etc.
Tools that are used for the live video streaming must be up to the mark such as camera, camcorder, tripod, voice recorder, etc.
Encoder hardware or PC installed with encoder such OBS or Flash Media Live Encoder.
Good internet connection with an upload speed of 3 to 10 Mbps.
Live video streaming platforms such as 5centsCDN or any provider of your choice.
Platforms where you can live stream your church services
Freemium
It's one of the leading live video streaming platforms out there that has recently gained much popularity for providing people an opportunity to experience online church services while sitting at their homes.
Here are some of the platforms they provide streaming for;
YouTube
The majority of the population is familiar with this social media platform. It is the world's largest video platform and there is no other application that can compete with it. The algorithm of YouTube is different from others but when it comes to the church's live streaming, it can be smooth, uninterrupted, and swift to let you have a wonderful experience. It also helps to monetize your live streaming.
Pricing: Free
Pros
Free platform
Complete end to end solution
Cons
No branding
Copyright issues / Censorship
No support
Cross-platform sharing issue
Facebook
Today Facebook is easily the biggest social media platform in the world because of many reasons i.e. huge usage, wide accessibility, free access, user friendly, and interactive. Many big, as well as small organizations, are using Facebook to interact with their target audiences. Live streaming of the church can also be done with all the ease and productivity on Facebook, provided the church has a Facebook page, and at least a few numbers followers on it. There are 1.69 billion Facebook users in the world that makes Facebook a treasure. You can join many groups on Facebook where you can live stream your church service as well.
Pricing: Free
Pros
Free platform
Complete end to end solution
Reach to followers
Cons
No branding
Copyright issues / Censorship
No support
Cross-platform sharing issue
Zoom
Zoom` is mainly used for online business meetings and recently, during these covid times, it has been used by corporate organizations as well as educational institutes for interactions. It allows a session of meeting for 40 minutes. A church that has a small number of followers can use this platform for live streaming. Its free plan allows up to 100 users and its premium features come at 1200$ per year.
Pricing: Free
Pros
Free platform
Easy to use
Limited session
Cons
No branding
No support
Cross-platform sharing issue
HD streaming is limited
Paid Platforms
People often prefer free platforms over paid ones without considering the fact that free doesn't always provide you with the best solution and they always limit their features unless you pay for them to continue using them. Hence its better to explore your options, look for the ones that offer free trial period to help make up your mind. And once you find the right platform that suits your business requirements, go for it.
StreamingChurch.Tv
This platform is only made for church purposes where every church can share its teachings and offer bible classes. It has 24/7 support to tend to your queries and any issues during live streaming of online church service. You can create a unique code via its code generator and after adding that code to your social media platforms, you'll be able to run your church live stream on all social platforms. For more than one campus, the streamingchurch. Tv offers a Multi DVR feature which makes it possible for all the church channels to tune in the live streaming. Its basic pricing plan starts from 79$ per month.
Pros
24/7 support
No ads
No activation fee
Free trial
Cons
Paid platform
Limited video analytics
Doesn't support lower bandwidth
StreamShark
Stream Shark allows you to manage all the live streaming of the church efficiently. It has a Multi-vendor approach containing CDNs which makes this platform reliable. How good is it that you can live stream your church services on all your social platforms with a single click? The social platforms include YouTube, Facebook, periscope, etc. It is a paid live streaming tool and the pricing starts from 199$ with multiple advanced features.
Pros
Allows Multi-streaming
Contains Multi-Vendor
Cons
Paid platform
Multiple homepages for channels
Vimeo
Vimeo is one of the apps where you can customize everything of your video setup before going live, such as its audio, visuals, graphics, etc. This platform can attract and delight your audience for a number of reasons. This application is super helpful to make your church live streaming much more interactive and a big success because of its preview feature. Its basic pricing plan starts from 12$ per month when billed monthly and 7$ per month when it is billed annually.
Pros
Great video analytics
Option to set privacy settings
Video Customization
Ads-free
Cons
Paid platform
Live video cannot be sponsored
Castr.io
Castr.io is a very advanced live streaming platform where your church live streaming can easily be multi-streamed on different social media platforms with the aid of its embedded player. On the other hand, your live streaming of church services can be protected by its advanced password protection and geo-blocking features. Once you use this application, you will get to know that this platform contains many advanced and unique video streaming protocols like RTSP and RTMP. Its basic pricing plan starts from 9.99$ to 110$.
Pros
Easy and user-friendly interface
Contains multiple video streaming protocols
Multi-stream a video on different sites.
Cons
Expensive platform
Limited storage of 2 GB
Dacast
If you want your church live-streaming to become successful, you must take a look at this platform because of its rich features. It has video monetization tools and gives different offers such as pay-per-view and subscription programs. Its basic subscription starts from 39$ to 200$.
Pros
Advance monetization tools
Contains Top-Tier CDNS
24 /7 Support
Cons
Paid platforms
Not flexible
Lack of integrated chat
5centsCDN
We saved the best one till the end, let's talk about the most talked-about streaming platform where you will get advanced features you might need for the church live streaming program. Advanced video live streaming protocols like HLS and DASH are offered along with simulcasting or Multi-streaming and live recording as well. Adjusting your video quality according to the viewer's device is absolutely essential and 5centsCDN has solved this problem with its Video transcoding feature. It is compatible with any video player and also offers timeshift streaming for you to watch the church live streaming multiple times if needed. Experience the fastest video live streaming with the most advanced features at just15$ per month.
Pros
HLS and DASH streaming
Simulcasting / Multistreaming
Live transcoding (ABR)
Live recording
Delayed streaming or timeshift streaming
VOD streaming
Video transcoding
Use any video player
Ineffective support
Cons
Conclusion
We know that pandemic has created distance among people but technology has done an amazing job in overcoming this hurdle. If you are running a church and are disappointed that you are not providing the world with your holy services, worry not. With the help of the platforms mentioned above, you can reach as many people as you want and share the preachings.