All You Need to Know About the Bandwidth (BW) Rollover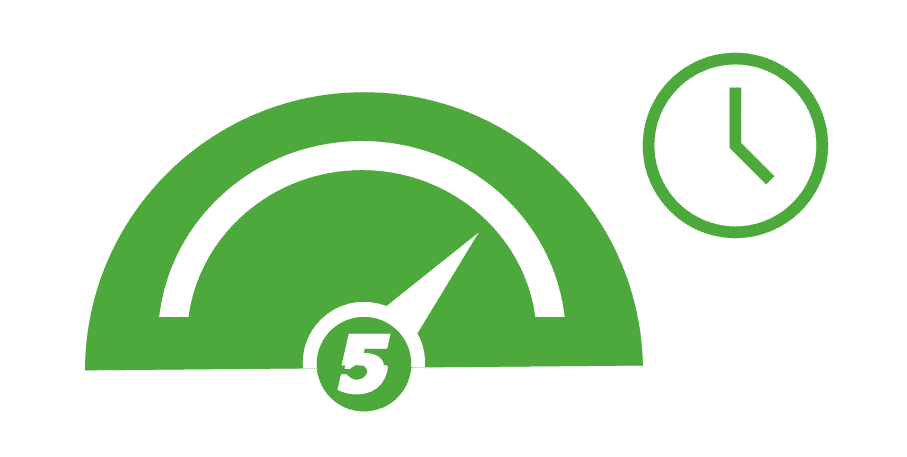 Over the past few years, content delivery has seen a great boost as everyone is relying greatly on the internet and streaming services. Along with many others, one of the biggest advantages of opting for streaming services is the uninterrupted viewing experience at a budget-friendly cost and that too, with multiple features i.e. pause, rewind, download and so much more.
As far as the Bandwidth is concerned, firstly we need to know the basics. In simple words, it is a rate of data transfer across a certain path. Content delivery network platforms offer certain packages or a monthly quota of how much data is allowed to be processed and at what cost.
What is Bandwidth Rollover?
A while ago, one of the most common questions among the content delivery industry was that is there a way for unused bandwidth to be carried forward and added on to the bandwidth available for the following month? That is because the concept of bandwidth rollover was nonexistent very limited. But not anymore.
How would you like to have your unused data roll over from one month to the next? Sounds like a dream, doesn't it? Over the past many years, content delivery has seen huge progress along with many ups and downs. New features were introduced and the users were offered a great deal of comfort and convenience when it came to smooth and uninterrupted streaming.
However, things were never perfect before some genius suggested data rollover. This means that your unused data will be carried forward on your next recharge. Or in other words, You pay for the data and it's yours so you keep it instead of giving it back. Whatever bandwidth is not consumed in any given month is rolled over to the next month. At the end of every year, it's re-set.
On the networks that don't have data rollover, your data is lost by the end of the month. It means that you can end up paying for lots of data that you don't even get to use.
Why is Bandwidth Rollover essential for content delivery?
On an individual level or even if you're an organization that utilizes hundreds of thousands of bandwidth, rollover is essential. Some content delivery platforms offer a certain amount of bandwidth that is either too much and by the end of the end, a lot of it goes to waste. Or, it's too little that you're bound to buy more bandwidth for the last 5 or 10 days of the month, and it's very likely that you won't be able to consume all of it. In such cases, bandwidth rollover can be a lifesaver. Imagine how much money you'd save by being able to carry forward your bandwidth every month. You'll be able to save bandwidth from less busy months for the months where your website will be in high demand.
5centsCDN Bandwidth Rollover
Along with the fastest streaming services at the lowest cost, we offer you to carry forward your leftover bandwidth into the next month so you can make the most out of it. Nothing goes to waste and you get to experience the best of everything.
With 5centsCDN, your Add-on bandwidth will be rolled over each month and stay in your account for one whole year so you don't miss out on anything and make the most out of your monthly or annual plan. The Add-on Bandwidth rollover happens on the 7th of every month after consolidating all usage. However, all bandwidth expires after 12 months.
Bandwidth Calculator

You can figure out how much BW would be sufficient for your needs and everything else about a customized bitrate at the bandwidth calculator. This estimate is generated on the basis of your streaming bit rate, the number of viewers you expect to have, and how long people will watch your streams, and what quality.
As far as your base bandwidth is concerned, it expires at the end of each month no matter how much you have consumed. Base BW is the minimum bandwidth that is purchased per month and it starts from 1TB.
The super simple and user-friendly interface of the 5centsCDN control panel lets you stay updated about your bandwidth add-on history in the console. All you have to do is follow these simple steps: Once you're logged in to the 5centsCDN console, go to the 'Account' and click the Bandwidth Addon History option. On the redirected page, you should be able to see the bandwidth add-on details. You can see the registration date along with the expiration date, total bandwidth, used, and remaining bandwidth as well.
Frequently Asked Questions
Is there a minimum BW to get started?
Yes, 1TB per month and that too, in the case of Simulcasting/Multistreaming only. Simply buy stream names and simulcasting platforms.
What happens when my usage hits 100% of BW purchased?
Under our 'Bandwidth overage protection' feature, the services are disabled once you reach the maximum limit of your particular package.
Can I top-up BW at any time?
Yes. You can simply log in to your 5centsCDN client's account. Go to the dashboard and top up your bandwidth starting from 1 TB.
Does my BW rollover or carry forward to the next month?
Add-on BW does rollover. However, your base BW expires at the end of the month regardless of how much you have consumed.
Try our CDN today, to get a free account. 7-day demo account with no obligation and credit card!