5centsCDN's Latest Developments in the Last 3 Months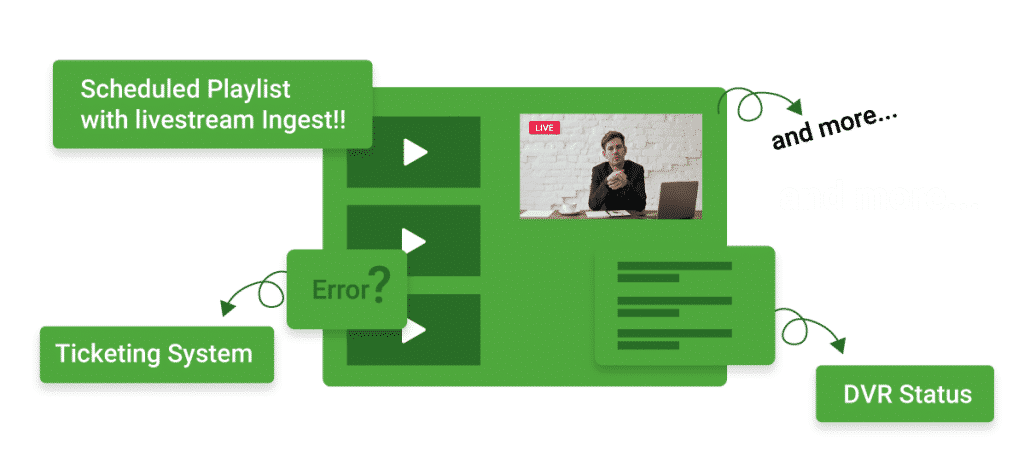 Keeping the tradition alive, 5centsCDN came up with some exciting yet useful new features to ease up the content delivery for their broadcasters. Here's all you need to know about it.
WHAT'S NEW?
Get minimum top-up for $15 only on our Enterprise PAYG plan & access +1150 PoPs and so much more.
March 2021
BW Rollover Enabled that happens on the 7th of every month.
View your Bandwidth Addon Purchase History & the rolled over bandwidth
On-Hold Services can view Bandwidth Usage Report & Usage History 
Raw Logs support for Enterprise/Premium Networks
Users can now add root domain as a CNAME
Users can enable SSL on all CNAMES as a SAN via Let's Encrypt.
February 2021
Better content formatting with updated Transcoding v3.
Keep track of all the happenings with Service Activity Log.
Ticketing System Reactivated back on popular demand to resolve issues quickly.  
Stay updated on all affairs with the Activity Log.
Enable full mode Embed Code for DVR Playback URLs.
DVR Status – Double-clicking on the cell will generate the Playback URL.
Stay in charge with the option to Cancel Transcode Job In-Queue.
Never give up with the Option to Retry a failed Transcode Job.
Jan 2021
Akamai Edge Rules; the rules that determine the next step when a request meets certain criteria.
Try our CDN today, to get a free account. 7-day demo account with no obligation and credit card!