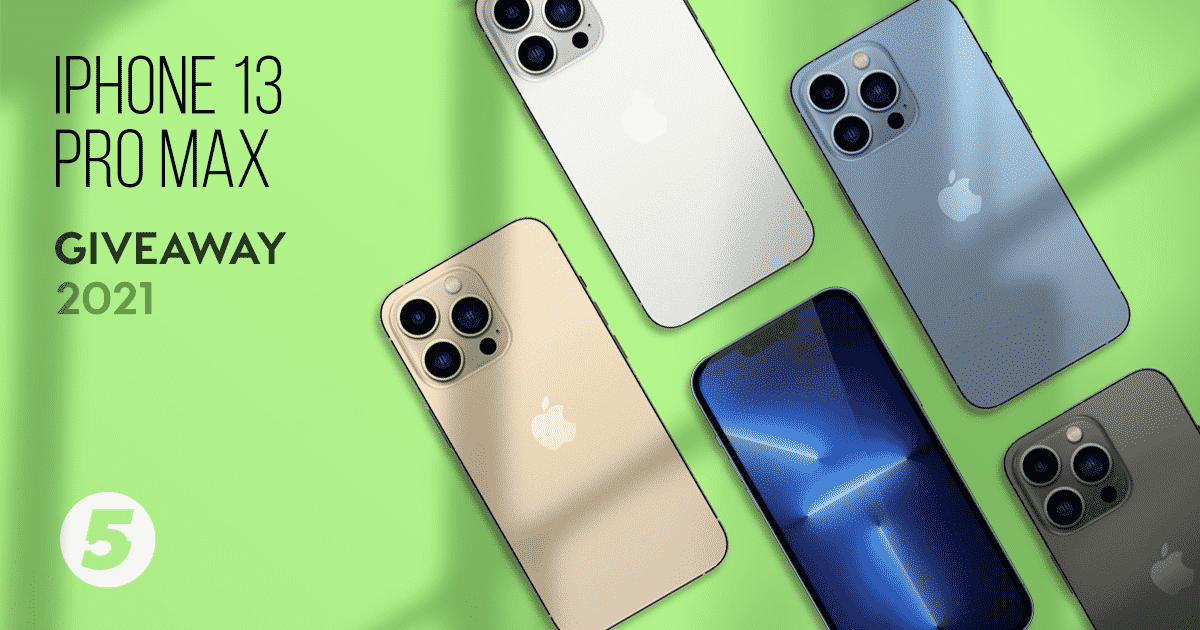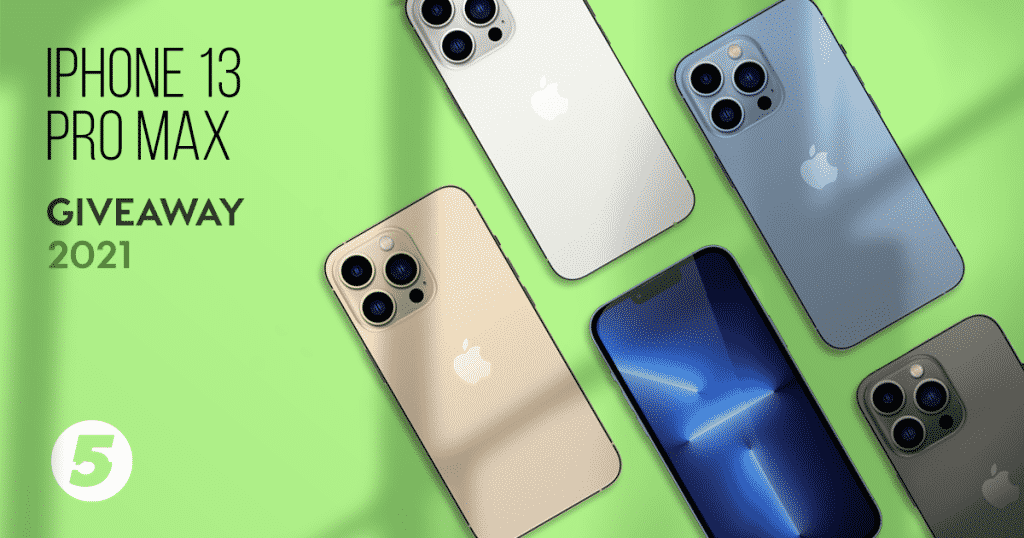 2021 might have been full of ups and downs so far but here's a sigh of relief for you. Let's make this year a bit exciting and thrilling by entering this giveaway. You might be the lucky customer of 5centsCDN to win iPhone 13 Pro Max.
View Giveaway
Enter The Giveaway
You can enter the giveaway by following a few simple steps.
Fill out the form with your basic information i.e. your name and email.
Follow 5centsCDN on all social media platforms; Facebook, Twitter, Instagram, LinkedIn. If you want to unlock maximum entries, we would like you to share our blogs as well.
With each entry by sharing, liking, and commenting on our social media posts, you increase the chances of winning.
This offer is only for the customers of 5centsCDN.
Rules, Recommendations, And Limitations:
NO NEED FOR ANY PURCHASE TO ENTER OR WIN. MAKING A PURCHASE OR PAYMENT OF ANY KIND WILL NOT INCREASE YOUR CHANCES OF WINNING. VOID WHERE PROHIBITED OR RESTRICTED BY LAW.
Remember! By participating in this giveaway, you agree to be fully unconditionally bound by these rules. And also, abide by the eligibility requirements set forth herein. You agree to accept the decisions of 5centsCDN as final and binding in all their matters.
Who Is Eligible?
This giveaway is open to everyone who is at least 18 years old and follows the instructions. The guidelines are listed in the giveaway landing page, widget, blog post, and/or social media post.
Employees of the hosting company or anyone directly related to them are ineligible to participate. For example parents, siblings, children, representatives, and agents.
How To Enter?
Enter the giveaway by following us on social media i.e. Twitter, Facebook, Instagram, and post/share our content to promote the giveaway. Then perform social actions to gain entries for this Giveaway. Any attempts to obtain more than the stated number of Entries by using multiple social media accounts, or any other methods which subvert the entry process, will void all of that person's entries and that person will be disqualified.
When Does The Draw Happen?
A random draw will be held after the participation deadline by the hosting party. Winner(s) will be randomly drawn from the eligible entries received during the Giveaway Period. Odds of winning depend on the number of eligible entries received.
How To Claim Prize?
The hosting party will notify the winner(s) within a few days of the draw. Winner(s) must claim the prize within 72 hours of being notified. The instructions for claiming the specific prize will be sent to the winner after the announcement is made. And winner(s) notification not acknowledged by the winner(s) within that time period after outreach from hosting party may be forfeited at hosting party's discretion and awarded to an alternate winner(s).
Can I substitute The Prize?
Winner(s) can not substitute, assign, transfer or redeem prizes for cash. All prize details are at the hosting party's sole discretion. Consequently, 5centsCDN reserves the right, in its sole discretion to cancel or modify the prize for any reason and at any time.
What Are The Conditions?
Giveaway participants shall be held harmless against any liability for any injuries, losses, or damages of any kind to persons or property resulting in whole or in part, directly or indirectly, from acceptance, possession, misuse of the prizes, or for any printing, production, typographical, human or other error in the printing, offering, or announcement of any prizes. Furthermore, legally prohibited for hosting party and those acting under its authority to use winner's private information for advertising or publicity purposes without additional compensation in any media worldwide and on the Web. Entrants grant permission to the hosting party, and its promotional partners to gather user information and use it to distribute emails related to this giveaway, newsletters, and various other promotions.
What Are The Limitations?
5centsCDN is not responsible for late, destroyed, inaccurate, incomplete, unintelligible, nondelivered, or stolen Entries, code requests, or for incomplete, inaccurate, interrupted, or unavailable network. A technical failure such as computer hardware or software malfunctions, or for any other errors or problems of any kind. Any errors or problems that may occur in connection with the administration of the giveaway, the processing of codes and requests or the announcement of the prizes, or the failure to capture any such information. Also, persons who tamper with or abuse any aspect of the Giveaway or website, as solely determined by the hosting party, will be disqualified. Moreover, 5centsCDN reserves the right to terminate such entrant's eligibility to participate in this giveaway. Or any other promotion offered by the hosting party.
Entries generated by robotic, programmed, script, macro, or other automated means will be disqualified. 5centsCDN is not responsible for injury or damage to participants. Or to any other person's computer related to or resulting from participating in this Giveaway. Or downloading materials from the website.
This promotion is in no way sponsored, endorsed, or administered by, or associated with, Instagram, Facebook, Twitter, or any other brands.