In case if you have to quickly update your playlist with your recently updated Schedules, you can use our Restart feature. This feature will cut off the currently playing scheduled stream and start your newly updated Schedules.
There are 2 ways you can restart your playlist.
Auto-restart option.
In this option, the playlist will restart automatically after the update. You need to provide permission to restart the playlist automatically while clicking the "Create" button.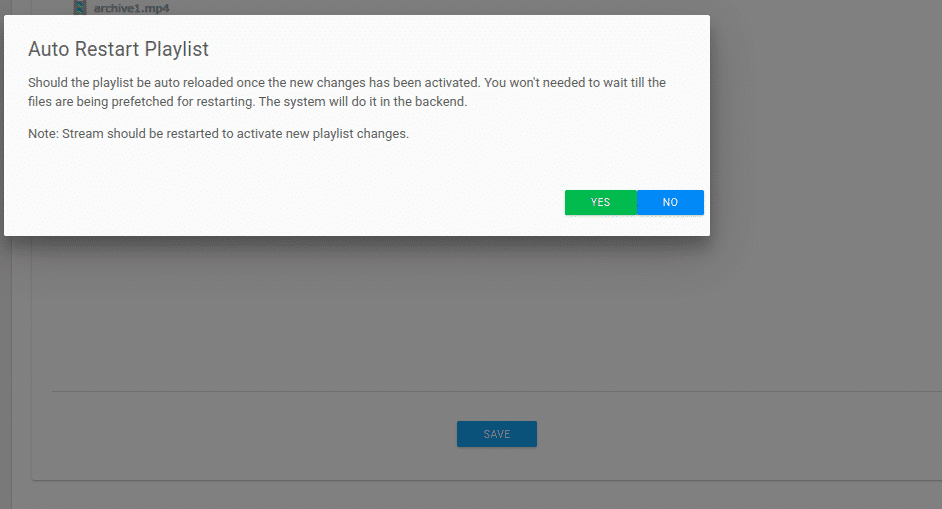 2. Manual Restart
Please follow the below procedure to Restart your playlist manually.
Go to Live Stream > Scheduled Playlist and Left click on drop-down menu near to the MANAGE button corresponding to your Playlist name.
Click on Restart.
Once it is done, it will be propagated in 2 minutes and a new playlist will be started.