If you are planning to encode your streams, you can use the Push feature.
To obtain your encoder credentials and CDN playback link, please follow the below steps:
Log into your 5centsCDN Console
On your Client Area, click on the "Manage CDN" button.
Click on the Live streams > Push-button.
Click on the Green Plus Button which is located at top of the extreme right corner of the screen.
In the re-directed page click on the drop-down menu called stream Info
Provide the stream Name. If the name given is not already used will be accepted.
Select the Origin Server list by clicking the Choose button. Make sure to select the appropriate server which is geographically located near to your encoder.
Scroll down the page and click on the Create button.
Success! Stream Created message will be displayed upon successful creation.
How to set up an encoder?
After the stream creation in the console, you have to set up your encoder. The encoder credentials are available under Dashoard>Live streams>Push>Manage>Encoder Credentials. Simply copy the credentials and paste them on your encoder setup.
Recommended encoder for your live stream
OBS studio –     Learn how to configure OBS studio
Flash Media Live Encoder(FMLE) –   Learn how to configure FMLE
After the encoding started, you can take the HLS URL from the console. The Playback URL is available under Dashoard>Live streams>Push>Manage>Plaback URL/Embed.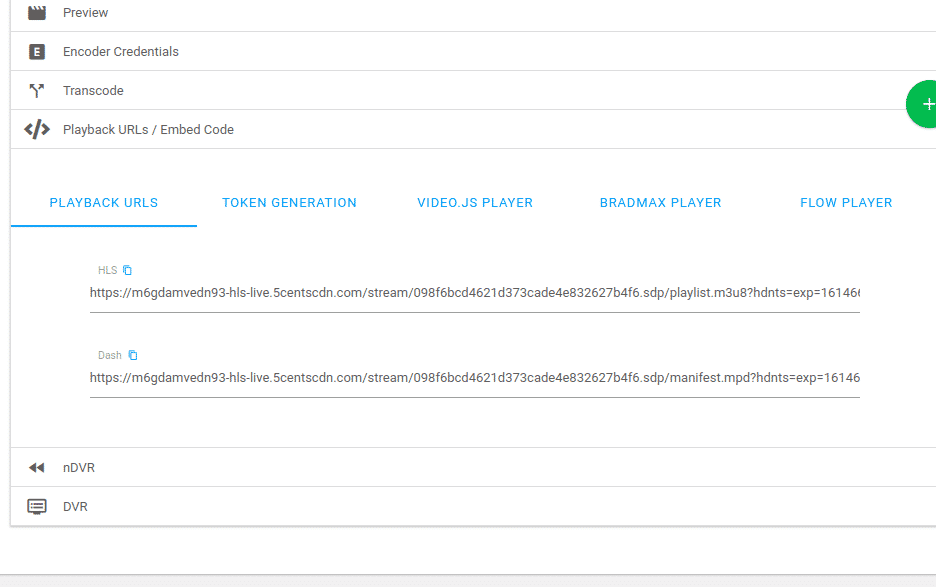 Now you can use the HLS URL on your website and mobile application. In the case of the website, you have to embed it. The player code is available in the console.  Click here for more info.