Video Chapters break up a video into sections, each with an individual preview. Video chapters add info and context to each portion of the video and let you easily rewatch different parts of the video. 
To add chapters to a video, follow the steps
Navigate to the 5centsCDN control panel.
Go to Video Manager.
Click the Manage button on your Project.
On the redirected page, go to the VIDEOS section.
Click the video file that you want to add chapters.
Click the CUSTOMIZE button.
On the next page, click Chapter.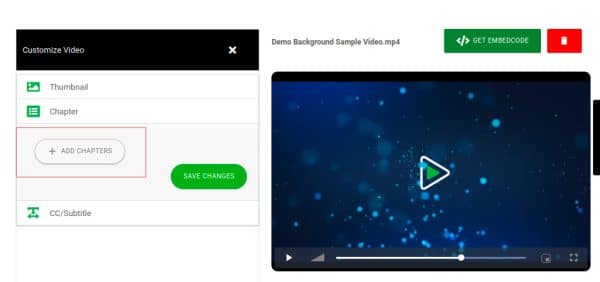 Click ADD CHAPTERS.
Specify the starting time of the chapter and add the chapter name.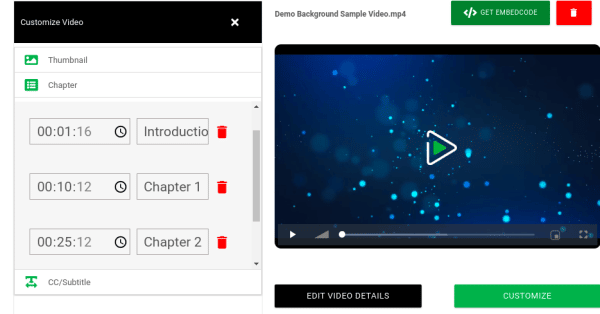 Click the SAVE CHANGES button.
Check the preview to verify the changes. The preview will be like this